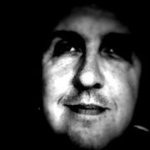 Attached as DIRECTOR for both the feature film Trilogy of
THE UNRAVELING
and the Television Series 5-part Special Event, Douglas Mackinnon has directed over 50 hours of network television drama and feature film The Flying Scotsman (released worldwide thru MGM).
Credits include Doctor Who, Line of Duty, Robin Hood, Taggart, Jekyll, Bodies, Silent Witness as well as single television films for ITV and the BBC. He has worked with performers such as Peter Capaldi, Matt Smith, Keeley Hawes, Vicky McClure, Billy Connolly, David Tennant, Catherine Tate, James Nesbitt, Jonny Lee Miller, Brian Cox, Stephen Berkhoff, Lennie James, Martin Compston etc., and with writers such as Russell T Davies, Jed Mercurio, Mark Gatiss, Chris Chibnall and Steven Moffat.
Doctor Who Series 7 won Best Drama Series and Outstanding Contribution to British Drama in the 2013 TV Choice Awards. S7 was also named the National Television Awards Best Drama 2014.
Line of Duty  S1 was nominated in the Royal Television Society Awards 2012 for Best Series, Leading Actor, and Writer. The series also received nominations for Best Series of 2012 from The South Bank Show Awards, Broadcast Awards and the Broadcasting Press Guild Awards.
James Nesbitt received a Golden Globe nomination for Jekyll, directed by Douglas, written by Steven Moffat. The series was also nominated for a Ros'dor, winning a Saturn Award for Best International Series. The series of Bodies that Douglas worked on won RTS Best Series, as well as being nominated for a BAFTA for Best Series. Douglas wrote and directed Calum Dongle,  nominated as Best Childrens programme at both the Scottish BAFTA's and the Celtic Media Festival. The Flying Scotsman – nominated for 5 Scottish BAFTA's, won the Grand Prix for best international sports film at the Russian Film Festival.
Eps 1-3 of S2 of Line of Duty were directed by Douglas, and will premiere in the UK shortly. He will next direct episodes of Series 8 of Doctor Who, becoming the only person to have directed three separate Doctors.
Line of Duty S1 was the the most successful drama on BBC2 in a decade.
Doctor Who is now the most watched television drama in the world.